"Long live France! Long live the son!"
The son, as in our son, Ethan. He had another close call . . .
Our mid-March plans took a little detour when Ethan had "un accident de ski" in France.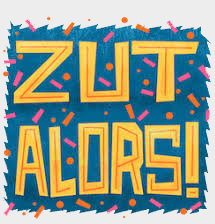 He had gone with some buddies to speedfly (fly with a small, fast paraglider wing and skis) in the French Alps.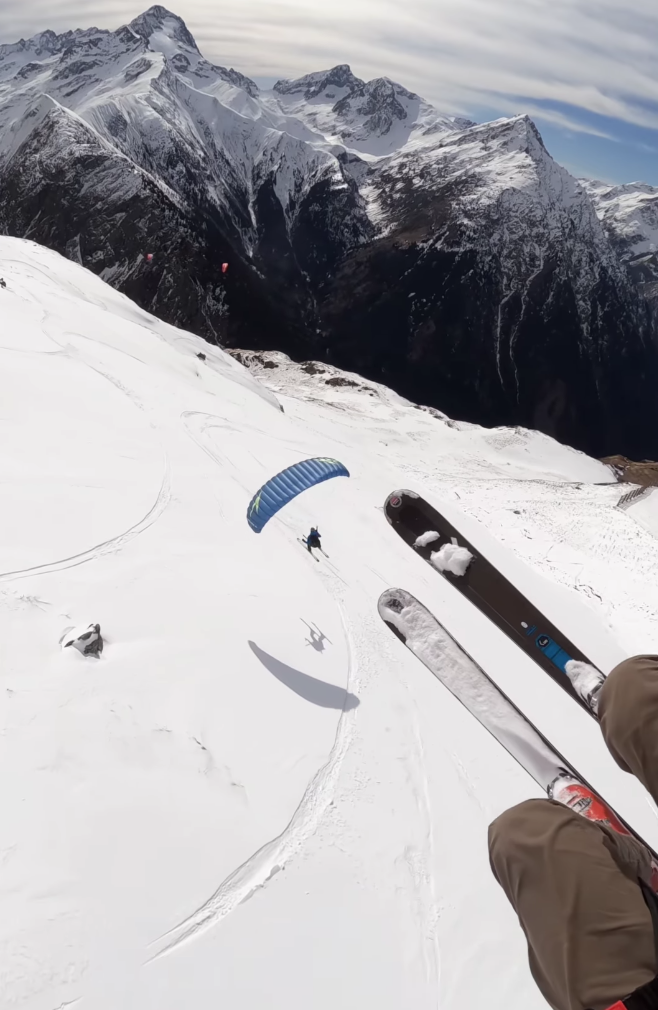 They had a couple of epic days flying, then the winds picked up, so they took a day off from flying to just plain ski at Les 2 Alpes on Friday, March 10th. France has had very little snow this winter (unlike Utah's record-breaking dump). This made for bad conditions, including an unexpected rough spot that normally would have been groomed smooth.
Ethan hit a bad bump going fast, and according to him, he "tomahawked then scorpioned" (two particularly painful wipeout positions), before sliding to a halt, with the wind knocked out of him.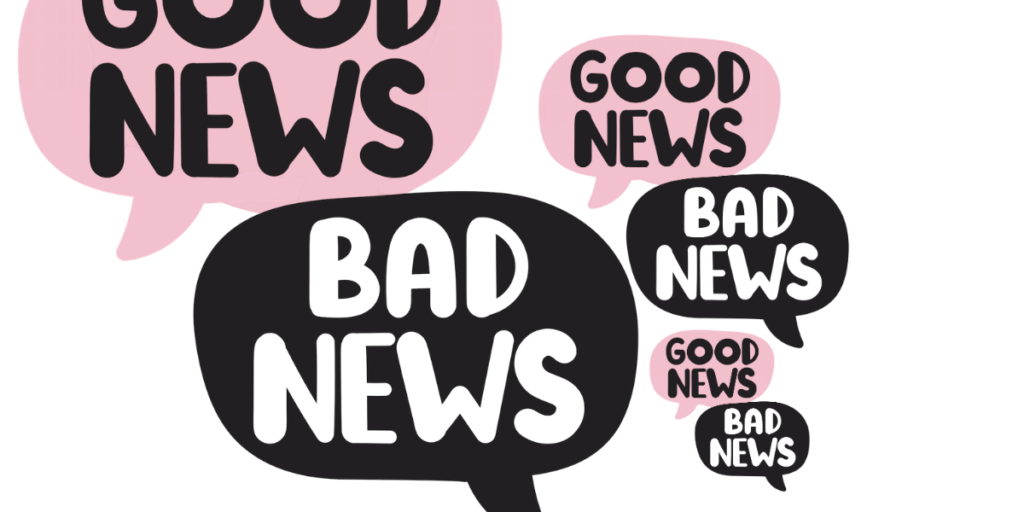 Good news – He was wearing his helmet. And he is alive.
Bad news – His back and stomach hurt very badly.
Good news – He did not lose consciousness, in fact he skied down to the base.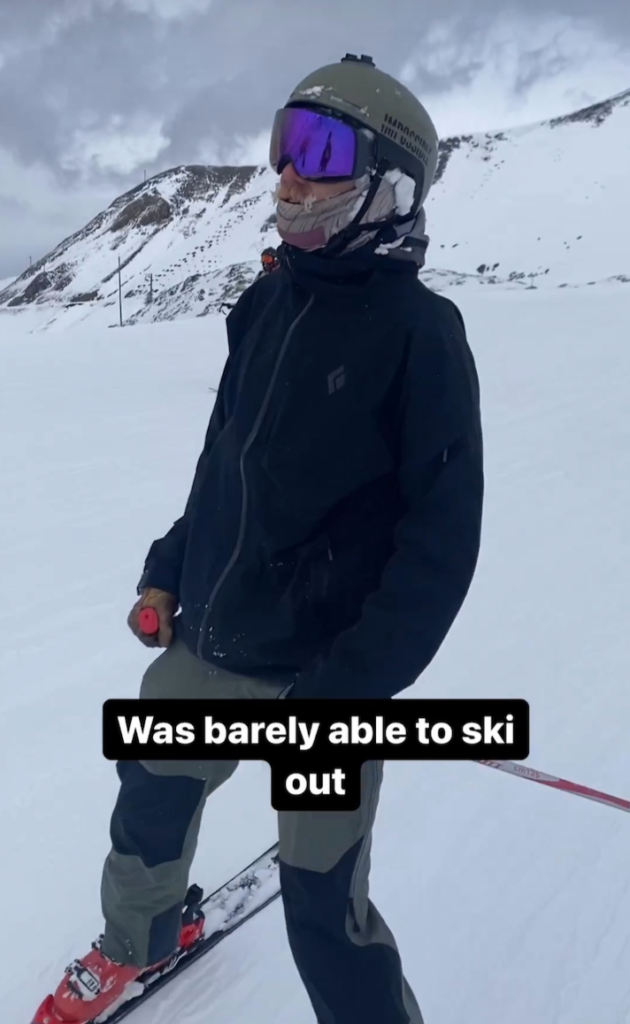 More good news – One of his companions, a physician, quickly determined that they should make a trip to the ER 90 minutes away to check things out. We'll be forever thankful for the care he received both from "doctor dad" and all the health professionals who assisted Ethan.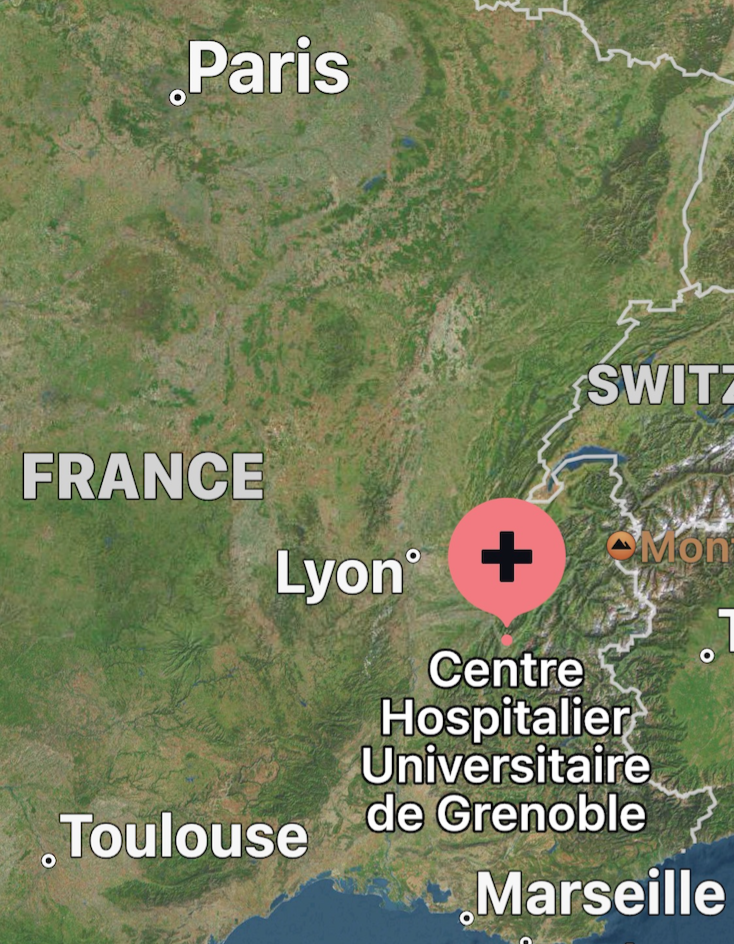 Bad news – As it turns out, he had a level 3 lacerated spleen and a compression fracture to his T6 vertebra. He'd already ruptured his spleen, less than 2 years ago in a car accident. That was bad, and this time it was even more critical.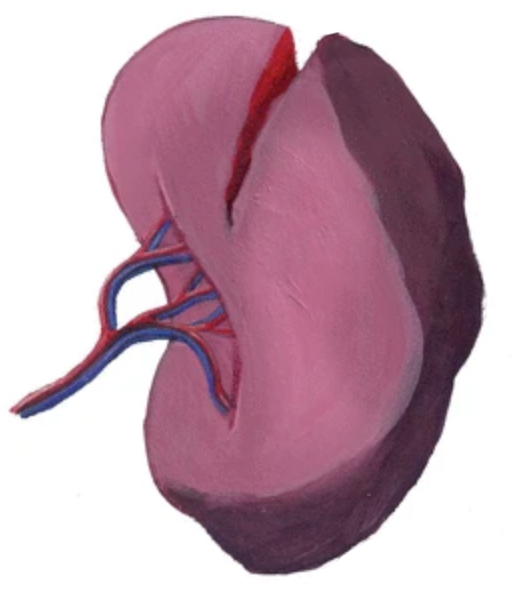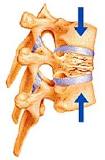 Good news – The university hospital in Grenoble (actually across the river in La Tronche) is the best public trauma center in France, and they were able to perform a minimally invasive procedure (Splenic Embolization) to stop the internal bleeding. They did not have to remove his spleen, and it should retain most of its important function. His spinal fracture was non-displaced and stable, and did not require surgery.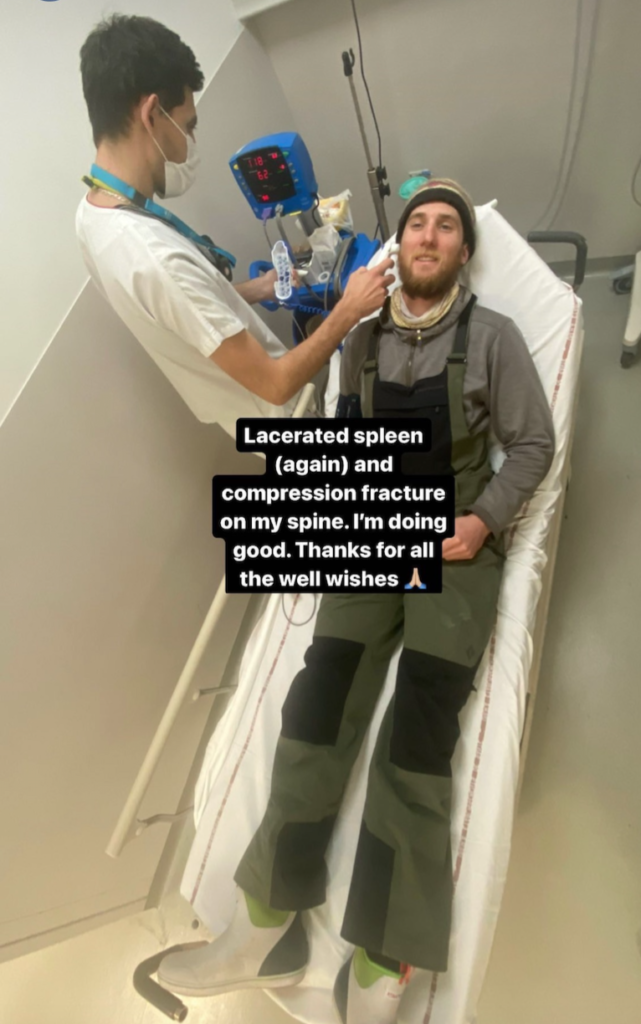 Bad news – His activity is limited for several weeks to several months, and he needs to wear a back brace for 45 days.
Good news – Mom was able to fly out and spend afternoons (2:00-8:00pm) with him in the ICU. Her rudimentary French had recently been revived during hers and Jeff's 3 weeks in French Polynesia. It came in handy communicating with the doctors, nurses, and other hospital staff. Jeff had important meetings in California, so the Service Nomads decided to "divide and conquer" last week. It worked out well.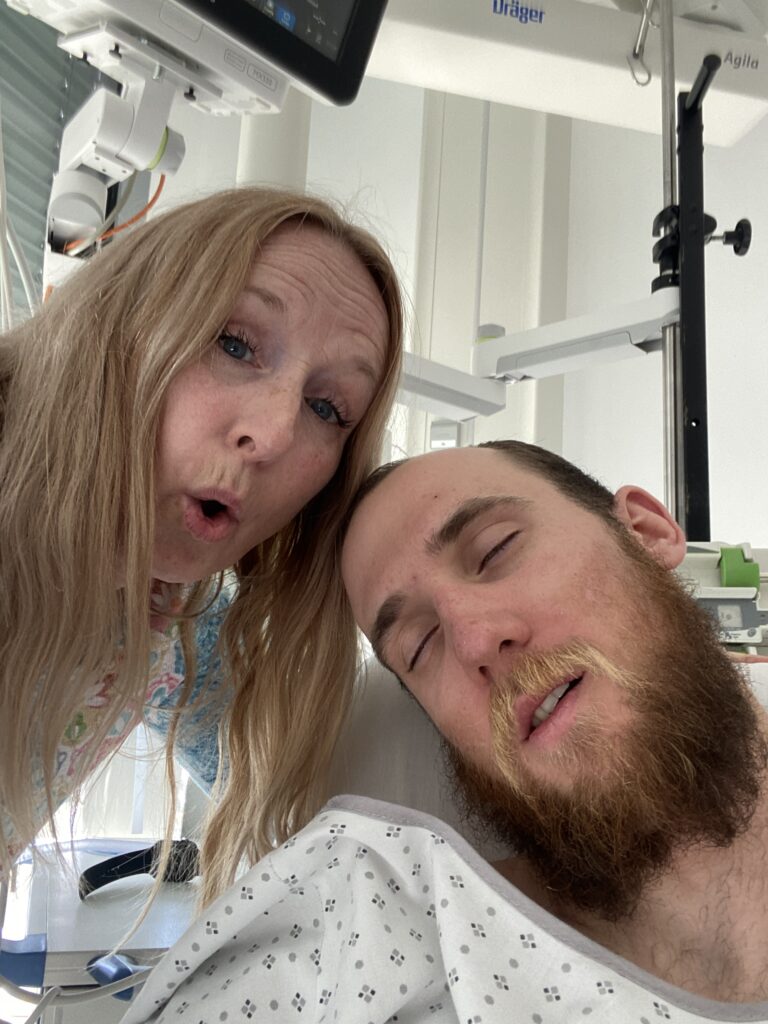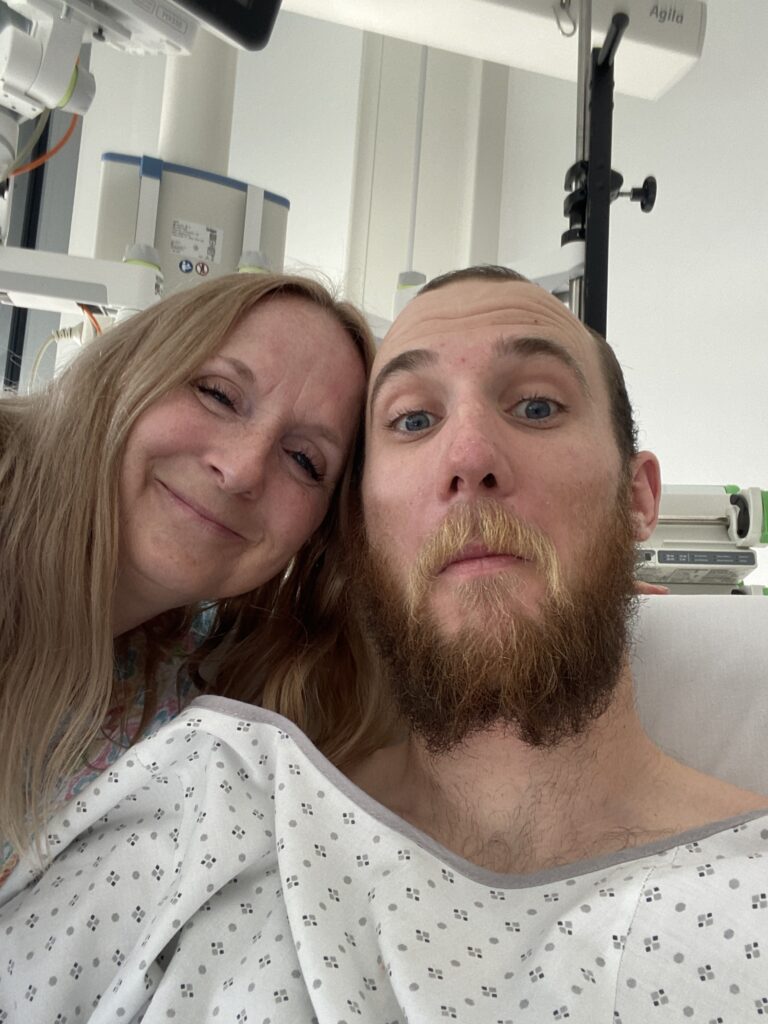 Bad news – Ethan was ordered to stay in bed for several days.
Good news – Once he received his back brace, he was permitted to stand up and move around. His pain was manageable with mild medication.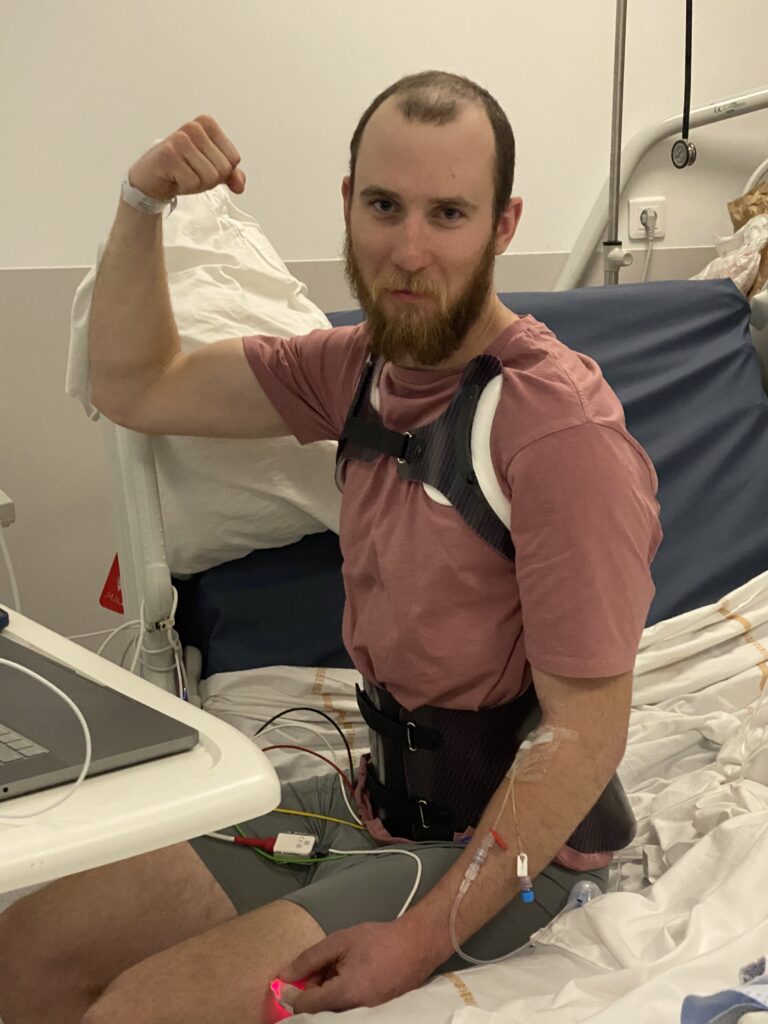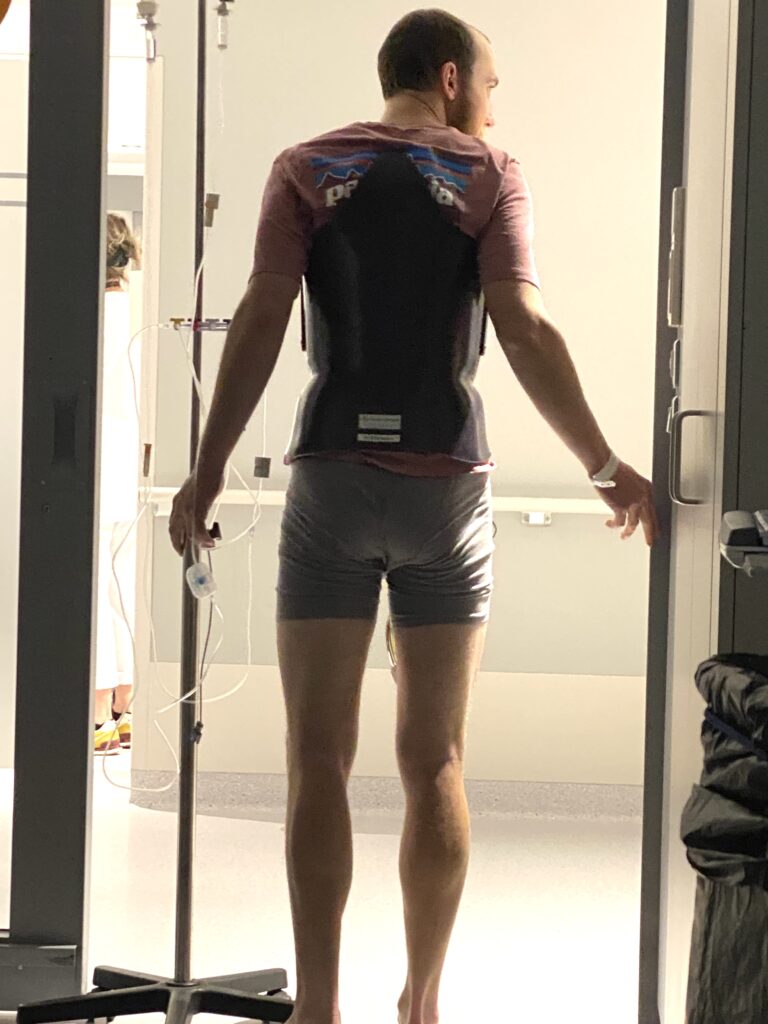 Bad news – He went stir crazy being in the hospital for so long. It took a little effort to convince the doctors to expedite his followup CT scan and release him to travel back to the USA.
Good news – On the 8th day post-accident, Ethan was discharged, and we arrived back in Utah on March 19th. He was able to go straight back to Alta Ski Area where he lives and works. They have modified his job so he has no lifting, shoveling, or skiing duties for the remainder of the season. He has a followup appt this week and we'll see what the American doc has to say . . .
Karen enjoyed one morning of sightseeing on her own, and one afternoon with Ethan after his release. The trip home was relatively smooth, even with the strikes and civil unrest happening in France right now.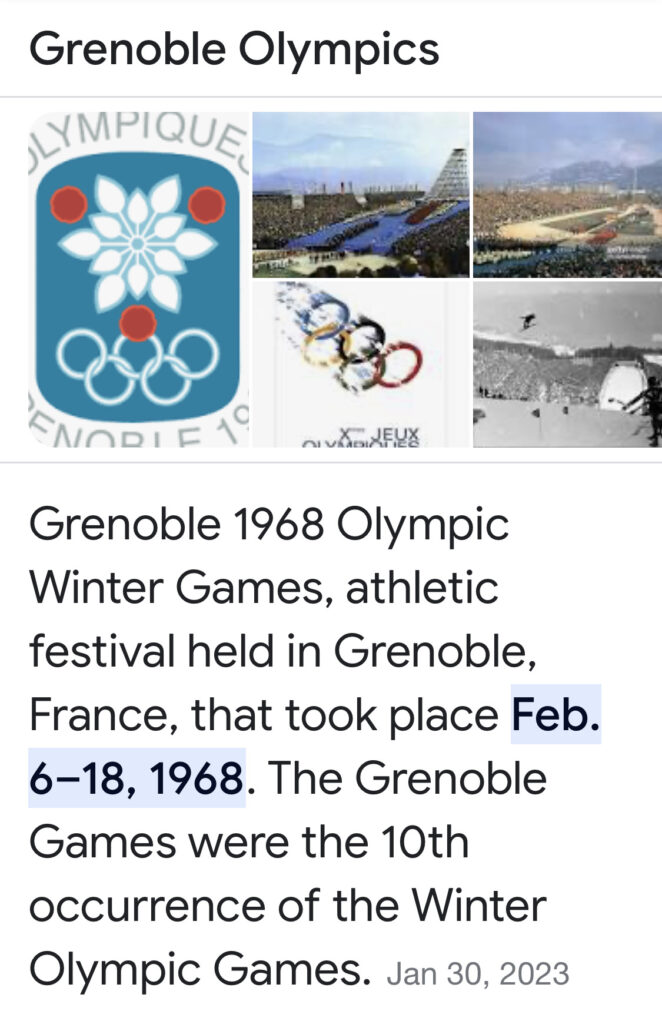 A street performer in old town Grenoble. Click the arrow below to listen.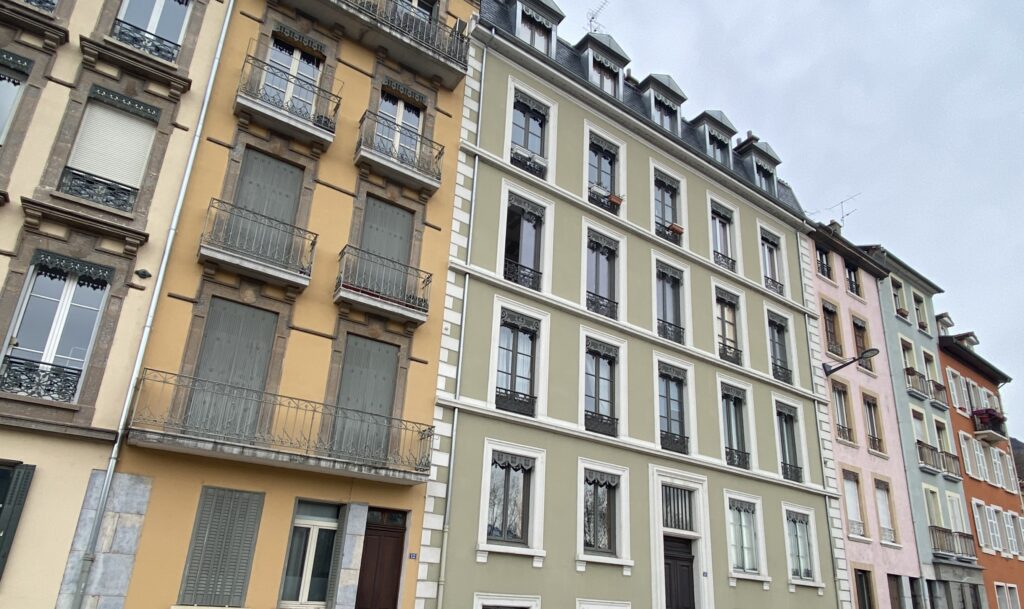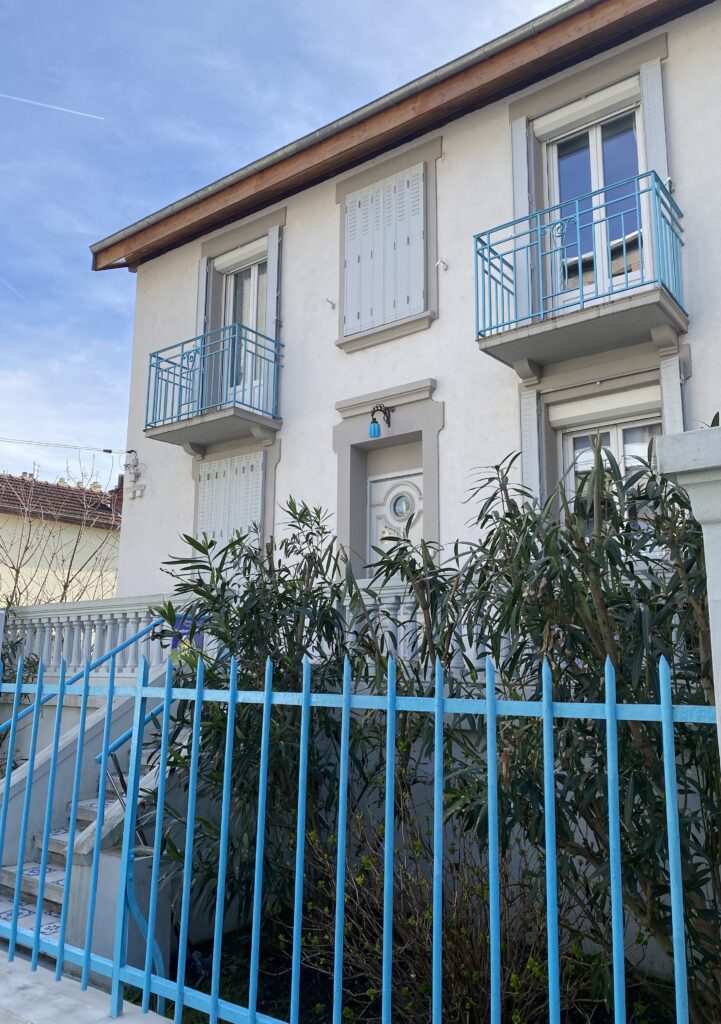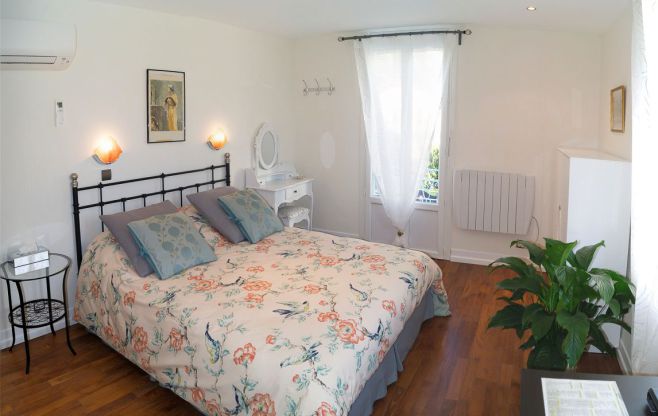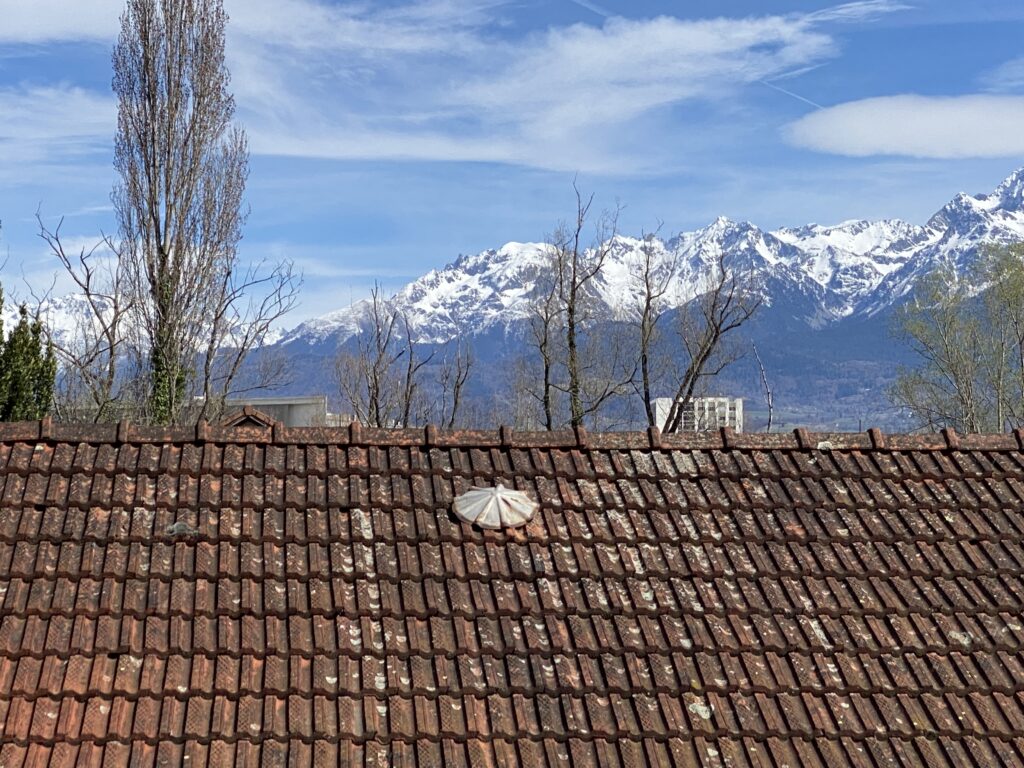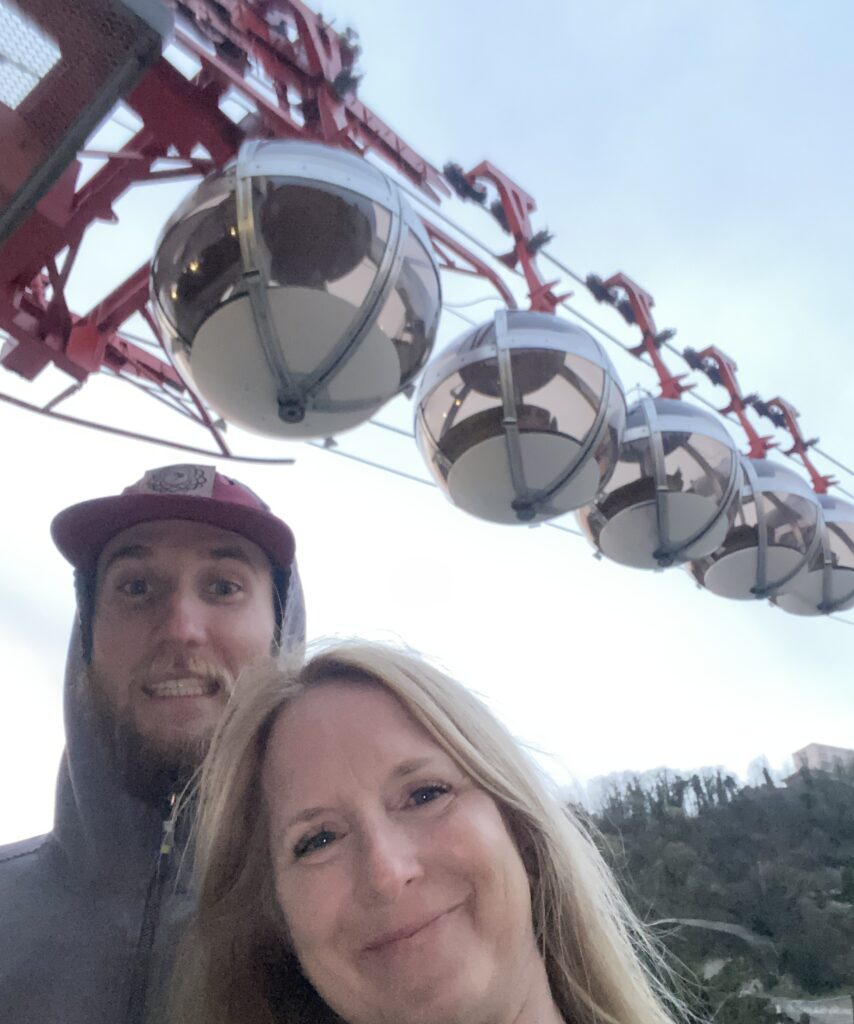 Our service nomading involves friends and strangers, and strangers-turned-friends in foreign lands. And with this trip, it now involves family members in foreign lands.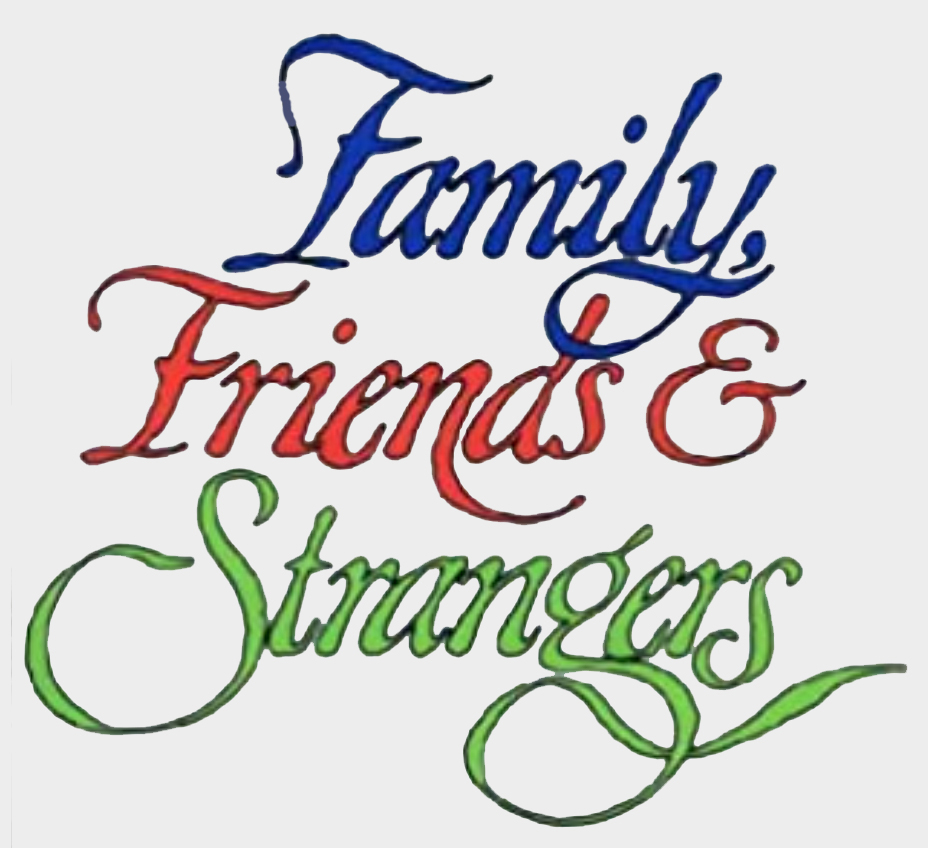 It's impossible to convey how much we love our children and grandchildren, and—as our parents did for us—try to assist in appropriate ways whenever and however we can. Every one is different, on a unique life path, and their needs vary greatly. Lately, Ethan's physical misfortunes have been more visible and easier to include in our blog. The care and concern, prayers and efforts for each of our family members is a balanced and ongoing focus of our service . . . whether home or abroad.