Since our last post in early December, it has been a whirlwind of activity! Our fall road trip concluded with a true 4×4 adventure, driving and hiking in the remote "White Pocket" geological area and being awestruck by the crazy rock formations.
December saw quick trips to NYC, Jeff's office in CA, medical checkups, and an incredible Christmas with all the kids at Sundance, UT . . . ending a year of varied and enriching experiences.
What a long-overdue blessing it was to be together! Through a series of tender mercies, all were able to make it, despite days of significant snowfall and travel issues. We skied, snowmobiled, hot tubbed, and just spent time together.
A magical moment transpired on Christmas Eve. We had barely sat down at the table, plates piled high with all the traditional dinner fixings when, just prior to a prayer of gratitude, the power went out! The next couple of hours were enjoyed together via a flickering fireplace and candlelight. Wish we could say we planned it that way, but sometimes unexpected and amazing things happen.
And so 2021 ended. Even during a year of societal disruption and global unrest, there is SO much to be thankful for, with more hopeful days ahead.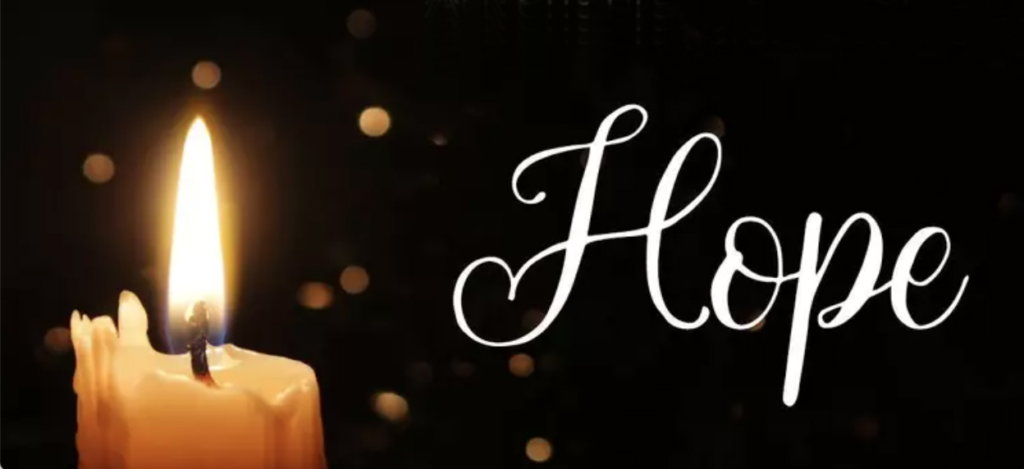 January saw 2022 plans formulated, another work trip to CA, a rock hounding day for Wonderstone near the old Pony Express Trail in Utah's West Desert, and church service opportunities.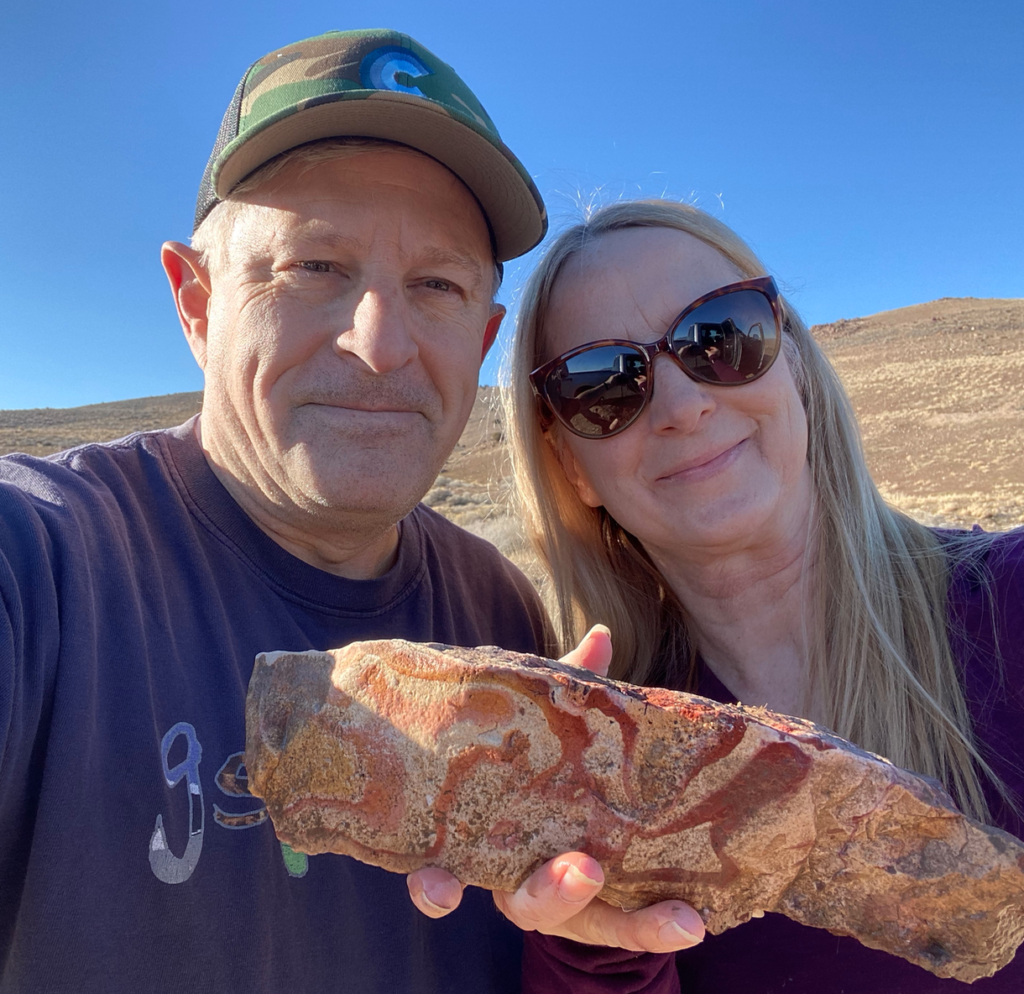 A note on the Wonderstone trip—After a beautiful and sunny day scouring the hills, we stopped for some grub at the Silver Sage, a small cafe and convenience store in Vernon (population 329).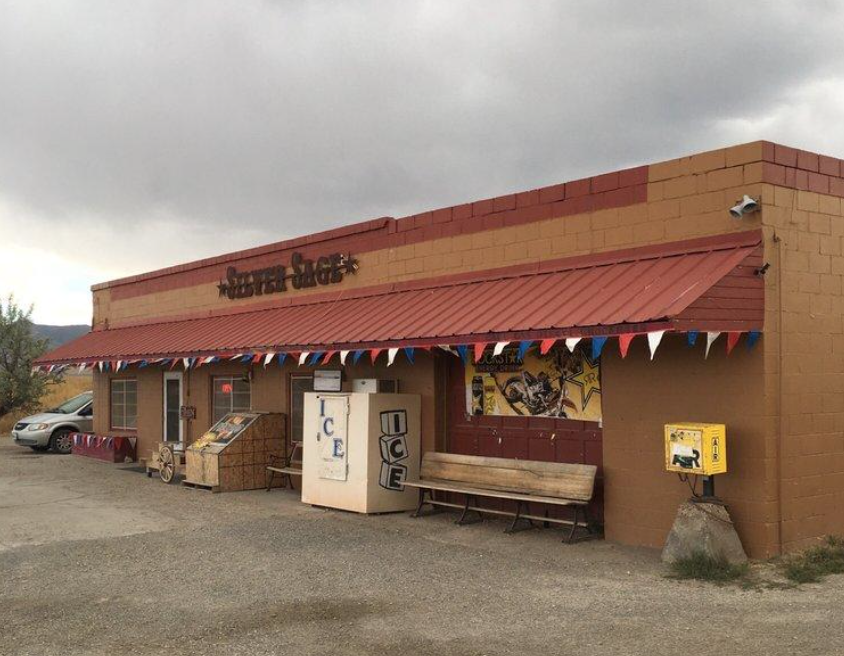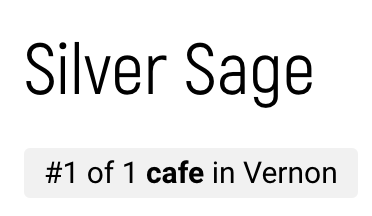 While there we met a nice fellow from Sandy, UT, on his first outing after a tough battle with Covid. It was fun to share stories and make a new friend. As we have sojourned this past year and a half, there has been one constant—no matter where we go, there are always chances for friendly interactions that can turn a good day into a GREAT day.
We've been in Driggs, Idaho since February 1, with one more week to go. We are braving a winter month in the area where we plan to eventually build a home. The white snow, crisp fresh air and beautiful views of the Teton mountain range create a unique experience.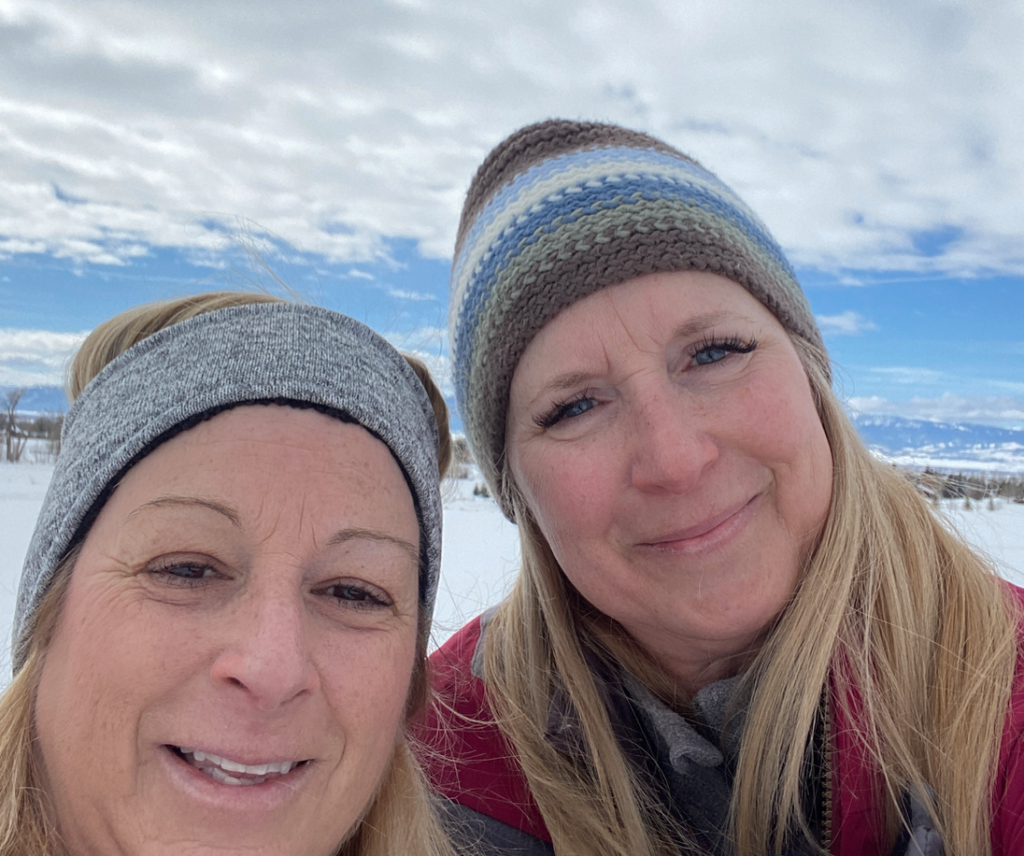 We've been balancing work, skiing (downhill and cross country), snowshoeing, wildlife observation, mingling with the locals, and visiting family members in the area.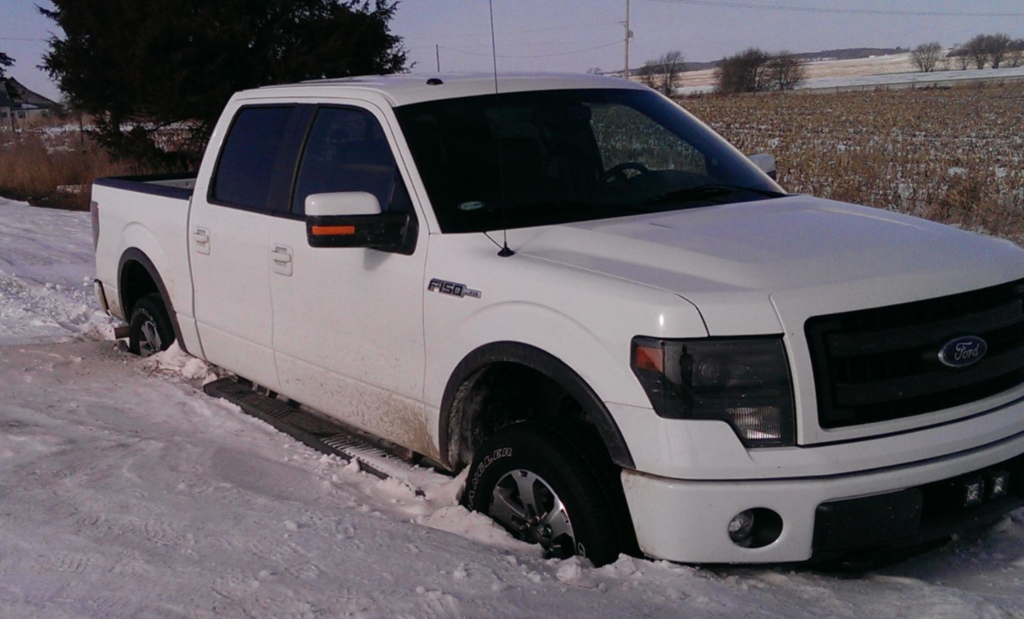 We were THRILLED our second day here to find someone to serve! We drove around the corner of a slippery road to find a young man with his truck hopelessly stuck in a snow bank. Yes, we realize we've become a little weird, looking for people in trouble. One person's mishap is another person's chance to help. Jeff's handy tow strap, a minute or two of tugging, and he was out and good to go!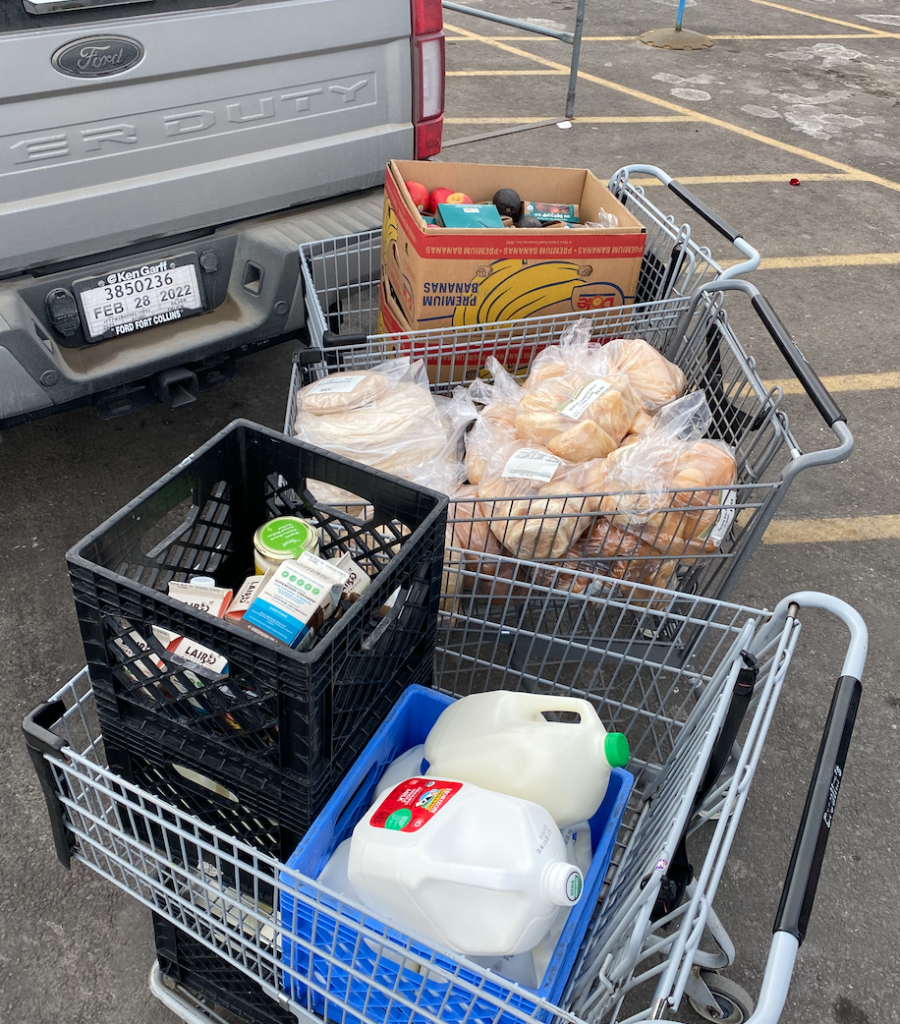 Our regular volunteer service in the community has been picking up dated food from the grocery store and delivering it to the local food pantry and distribution sites a few days a week. Most of it is still edible. The farmers use the rest for their animals or composting. Again, no matter where we are, service opportunities are not hard to find.
Part of our nomading involves supporting local businesses. At The Local Galleria, our first ever date night painting class was a fun new challenge. Let's just say we won't be quitting the day job anytime soon . . .
We are thankful for the ongoing ability to live this unusual life. Stay tuned for our next post from a location a bit south of here. One clue for you . . . we'll be sampling the "Pure Life."